Private podcasting
just got beeping easy.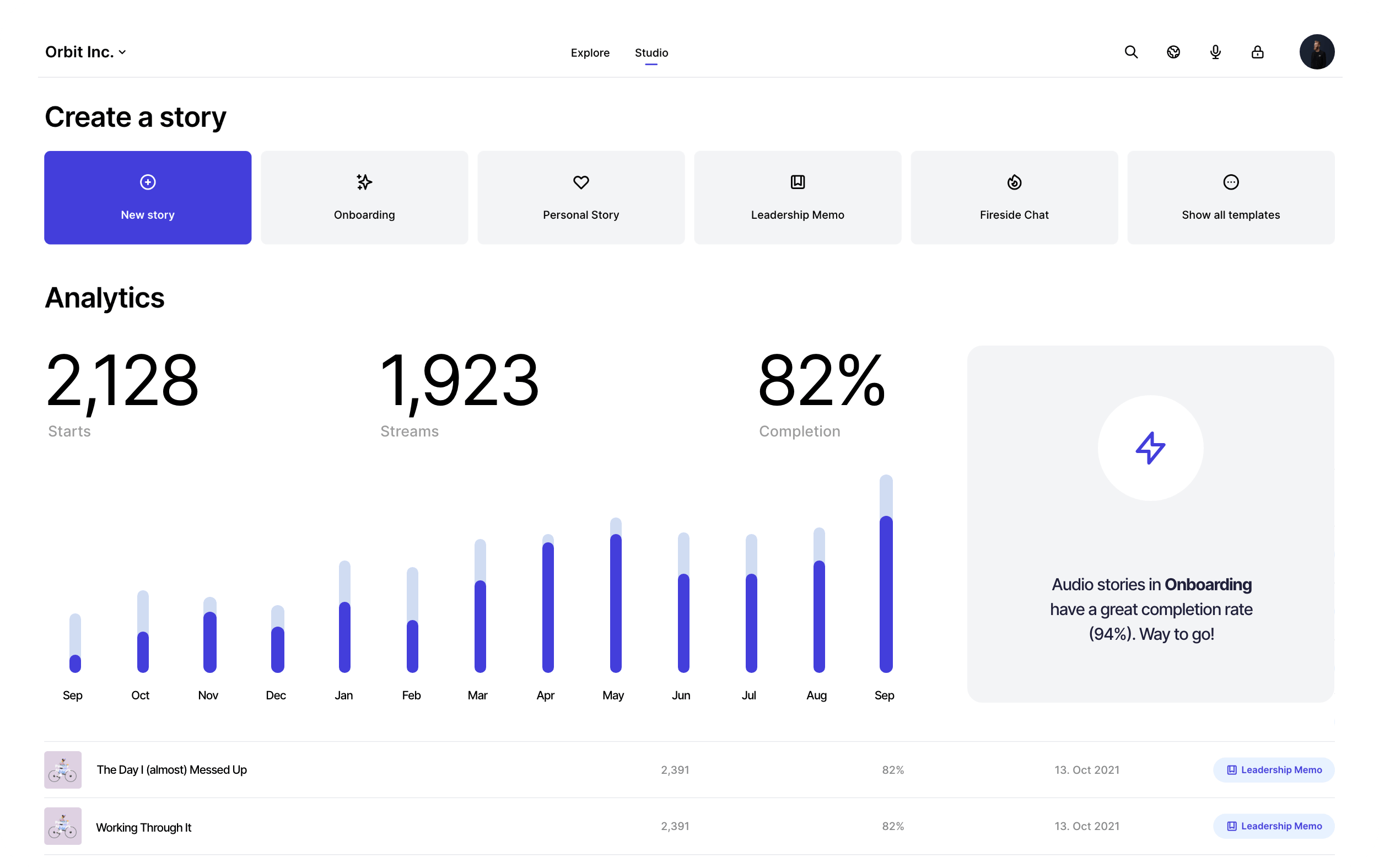 Featured in

How Pager works
Create episodes in a snap.
Coming soon
Start recording your voice in studio-quality solo and remote group recordings. Or upload ready-made files with a simple drag and drop.
Share with a link.
Copy the link to your episode and paste it wherever your people are. You're in power to select who can listen and engage with your podcasts.
The Day I (Almost) Messed Up
Billy's Weekly
Let the stats roll in.
See where listeners leave or skip a story and get a clue on the average listening time. Or create sharable reports for the rest of your team.
"Pretty neat stuff! Knowledge management & sharing is absolutely key for distributed companies⚡️"
Carlo Thissen
Co-Founder & COO of tl;dv
"Neat idea: A podcast for your company."
Ryan Hoover
Founder of ProductHunt
"Great niche, relevant use case, fun product to use!"
Philipp Schrader
Lead Experience Design at BCG Digital Ventures
For everything
you can't Slack.